Life Ledger's series of interviews with individuals shaping the modern bereavement sector continues with Dr Julian Abel co-founder Compassionate Communities.

LL: Tell us a little bit about your background and how you came to find yourself in the bereavement sector?
JA: I am a retired palliative care consultant. More than a decade ago I got interested in what we call public health palliative care. This is a way of thinking about death, dying, loss and caregiving as a social, community issue rather than a medical one. These are experiences that we all undergo many times in our lives, until our own final one. The biggest thing that makes a difference to all involved is the people we know and love in the places we know and love. Following this path led me to looking at the application of these principles throughout palliative care. When looking at it like this, bereavement is a response to loss, and is one particular kind of grief. It doesn't start when someone dies doesn't end after prescribed period of time. How we experience grief is intimately linked to our networks and relationships and this opens up tremendous routes for thinking and doing something about grief in a very different way from simply a professional approach.
LL: How did Compassionate Communities start?
JA: Compassionate Communities is a term coined by Professor Allan Kellehear, used in particular to build communities of support for people undergoing the experiences of death, dying, loss and caregiving. It's helpful to consider communities as not being simply limited to our neighbourhoods. They include our workplaces, our educational institutions, our places of worship, public spaces such as museums and galleries, media and the other areas outlined in the Compassionate City Charter. Compassionate Communities UK was started by Professor Kellehear, Dr Catherine Millington Sanders, and myself in order to take forward the practice of public health palliative care.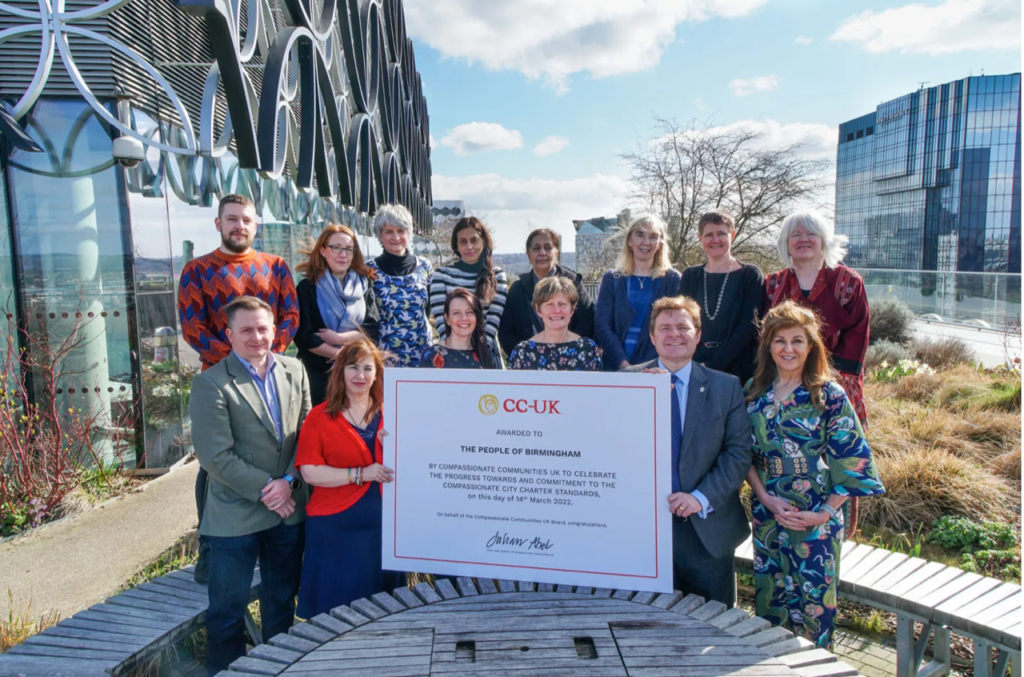 LL: What is the main aim of Compassionate Communities?
JA: Over the years it has become increasingly obvious that compassion lies at the heart of who we are as human beings. Our social nature has given us an incredible survival advantage. We can see the evidence of compassion in our physiology, our biochemistry, our genomics and everywhere else that you look. Compassionate Communities UK aims to make use of this incredible natural resource to transform healthcare in general and palliative care in particular.
LL: What have been the biggest challenges Compassionate Communities has faced to date?
JA: We offer a different view of the meaning of health and well-being. Medicine tends to think of health as the absence of disease and the minimisation of symptoms. However, health means so much more than this. Health is largely about having a sense of value in the world; being held in the hearts and minds of the people we know and love and holding them in our own hearts and minds. This is not about the absence of difficult things but the presence on the great qualities that make life worth living. Shifting professionals from a deficit based approach of what's wrong to one that focuses on first of all strengthening what is already good is a big challenge.
In addition, institutional behaviour is an enormous challenge. Suggesting that there might be a new way of looking at things points towards the need for institutions to do things differently. This is particularly tricky when the main thrust of institutional behaviour is to conform and preserve what they do. Doing things differently means challenging institutions which are top-down command and control structures driven direction to one that is ground up community development.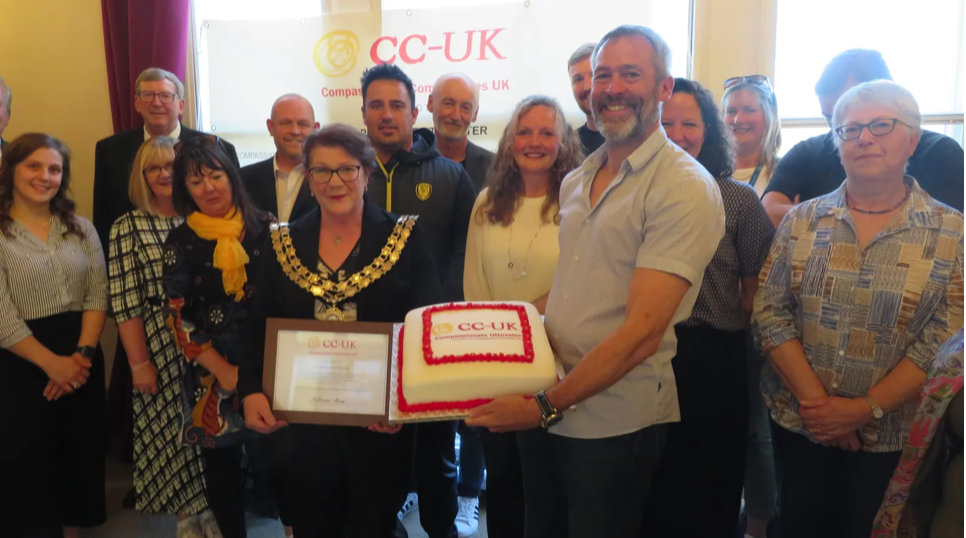 LL: What do you feel have been Compassionate Communities biggest successes to date?
JA: We have a lot to celebrate. Compassionate communities started as small practice examples in the end of life in Australia. It has grown into an international movement with significant strategic national examples of implementation of public health palliative care in many countries across the globe. Getting public-health palliative care into the specialist training curriculum for palliative care consultants is a significant step forward, as was making compassionate communities part of the Ambitions Framework for End of Life Care, the strategic document for the direction of travel for end of life in the UK. More recently we have published the first Oxford Textbook of Public Health Palliative Care. This sets out in detail the background, the theoretical basis, the practice methods, the research evidence and the education to support it in one volume for the first time.
In addition we have been working in the field of healthcare in general and shown astounding results through the implementation of a compassionate communities approach across whole areas and combining with healthcare.   We hope that this work will help to transform the practise of medicine to take into account the central importance of communities and social relationships.
LL: Where would you ideally like to see Compassionate Communities in ten years' time?
JA: Our hope is that both communities and professionals will see the enormous transformative impact of taking a compassionate community based approach into the heart of community life and professional practise. Good social relationships are more effective keeping us alive longer and healthier than giving up smoking, drinking, healthy diet, good exercise and anything else you care to mention. If you want to live a long, healthy, happy life then it is all about good social relationships. This essential evolutionary perspective should become acknowledged as a routine part of all of our lives.
LL: What do you feel is the single biggest issue currently facing the bereavement sector?
JA: Bereavement care provision is currently almost completely professionally based. Yet the evidence shows that the most effective form of bereavement support is from the people around us. Current bereavement services provide care for a small percentage of people. It doesn't have to be like this. A community based approach in which bereaved people support each other can be a form of ground up community development. Done this way, it is possible to think about the most effective bereavement support being available to anyone that needs it, without relying on professional services. This is an enormous challenge because it requires those professional services to work directly with communities, and see that the work of communities is more important to be able to get to the majority of people than anything professional services can do.
LL: Which other organisation/s or people really impress you in the bereavement sector?
JA: There is some great work already going on in communities. Professor Lucy Selman has started the Good Grief Festival which has increasing numbers of people participating every year. There a number of ground up community initiatives such as the one started by our own Amber Jeffrey, called The Grief Gang podcast. There is the New Normal charity, started by Ben May and Jack Baxter. Other initiatives such as a Good Grief Project started by Jane Harris and Jimmy Edmonds, providing community centred grief support from people who have been bereaved.