When you lose a loved one, there are so many things to sort out, making an already difficult time even more challenging. Some of those things can be complex and may include legal and tax affairs. The process of dealing with someone's affairs after they have passed away is known as estate administration, which is often mixed up with the term probate. Although both terms are associated with the same process, they have distinct meanings.
What is probate and when do you need it?
Probate ('Confirmation' in Scotland), also known as the 'Grant of Probate' or 'Grant of Representation', is the legal document obtained by the Executor(s), which gives authority to administer an estate where the deceased left a Will. If there is no Will, the Administrator(s), whose role is the same as an Executor, need to apply for 'Letters of Administration'. 
The 'Grant of Probate' is needed if the deceased owned a property in their sole name or if a financial institution (such as a bank, building society or share registrar) needs one before releasing any funds – usually because the account balance was over a certain threshold. Each financial institution has its own threshold – and these may vary quite a bit between organisations.  
Probate is not usually required if assets are in joint names, such as property, bank accounts, or shares. These assets will pass automatically to a surviving partner unless particular arrangements have been made.
How do you get a Grant of Probate?
1. Completing the probate application form
In England and Wales, the probate application form involves completing a PA1P (if there is a Will) or a PA1A (if there is no Will). You will also be required to submit an Inheritance Tax form to HMRC.
In Scotland, you will need to submit a C1, along with other forms (C5, C5SE or IHT 400) depending on the make-up of the estate.
2. Submitting the application to the probate registry
Once completed, the application form and a certified copy of the death certificate need to be sent to the probate registry. Alternatively, you can apply for probate online if you have the original Will and death certificate, and have already reported the estate value. The 'Grant of Probate' can be obtained for the set government application fee of £215 if the estate value is £5,000 or over. If the estate is under £5,000, there is no fee.
Applications usually take between 6-8 weeks once submitted, however, due to the ongoing COVID-19 pandemic, GOV.UK currently states that "applications are taking longer than usual to process" and it is recommended to make online applications rather than paper applications, if possible. 
What is estate administration and when is it needed?
Estate administration is the process of dealing with a person's affairs after they have passed away. Unlike probate, estate administration is required after every death – Will or no Will, and regardless of  whether it's completed by a relative or a solicitor. Every estate is unique, but there are some processes that are necessary in most cases. The process can be complex, time-consuming and an added stress at an already difficult time for those coming to terms with the death of a loved one.
If the deceased passed away without a Will, then the estate is declared intestate, meaning the assets will be distributed in line with the rules of intestacy, rather than the family's wishes. Intestacy is complicated as the Administrator(s) will need to construct a family tree to ensure all who are due to inherit receive their rightful share, otherwise, the Administrator(s) are personally liable for any wrongful distribution. Furthermore, intestate succession in Scotland is different to England and Wales, where Prior rights and Legal rights will also have to be taken into consideration to ensure correct distribution. These rights are designed to protect spouses/civil partners and children from being disinherited.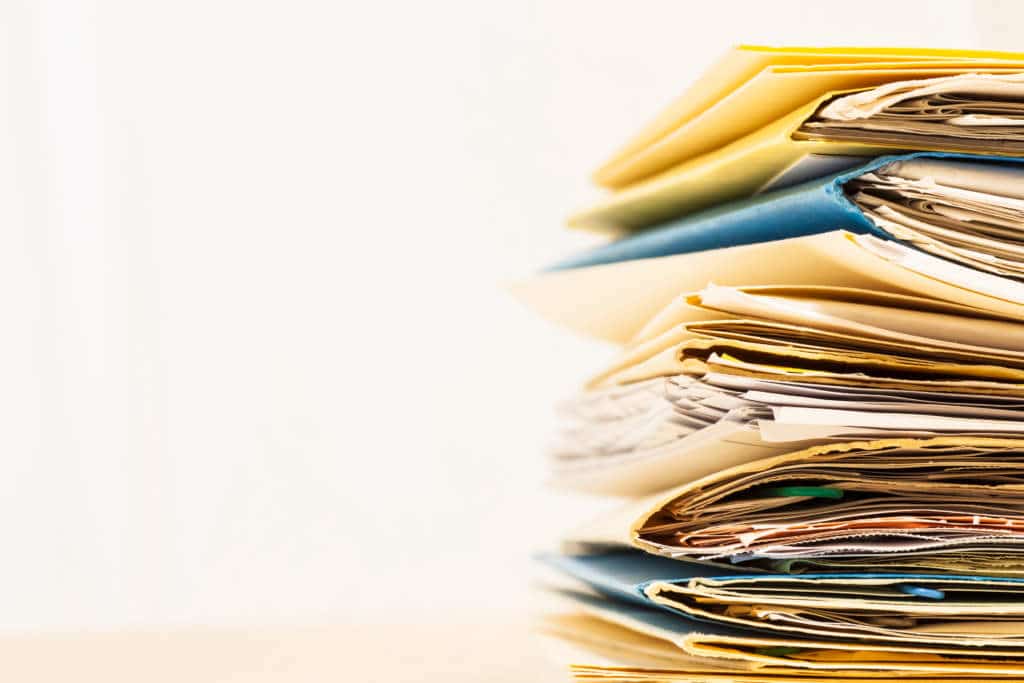 How do you administer an estate?
If you are an Executor named in a Will, or act as the Administrator if there is no Will, you may need to think about the following steps:
Gathering all the information

Applying for the 'Grant of Probate'

Closing bank accounts and paying debts

Ensuring the family tree information is correct

Dealing with shares and investments

Redirecting post

Selling property and assets

Dealing with Inheritance tax forms

Completing Income Tax work

Dealing with Capital Gains Tax

Dealing with specialist legal work

Contacting all people due to inherit

Producing estate accounts
These are just some of the tasks that you may need to consider.
Some people decide to administer the estate by themselves, but this can take a significant amount of time and effort, especially if you have never gone through the process before. The Executor(s) or Administrator(s) are personally liable for any mistakes made during the process, such as completing tax returns and legal paperwork incorrectly. For these reasons, many people prefer to appoint an estate administration specialist, such as Kings Court Trust, one of our trusted partner organisations, to do the work on their behalf and take on the financial and legal responsibility. 
What are the differences between probate and estate administration?
Probate provides the Executor(s) or Administrator(s) with the legal right to carry out the estate administration. Therefore, probate is just one part of the wider estate administration process that provides you with the authority to deal with property, money, and personal possessions. As mentioned previously, probate is not always required to deal with a loved one's estate. However, estate administration is required after every death, no matter the size or complexity of the deceased's estate.
Kings Court Trust is an award-winning estate administration provider that handles the complicated practicalities after death, allowing families to focus on grieving and spending time with each other. If you have any questions or issues with probate or estate administration, call their experienced Client Services Team for an obligation-free chat on 0300 303 9000 or go to .
Was this article helpful?